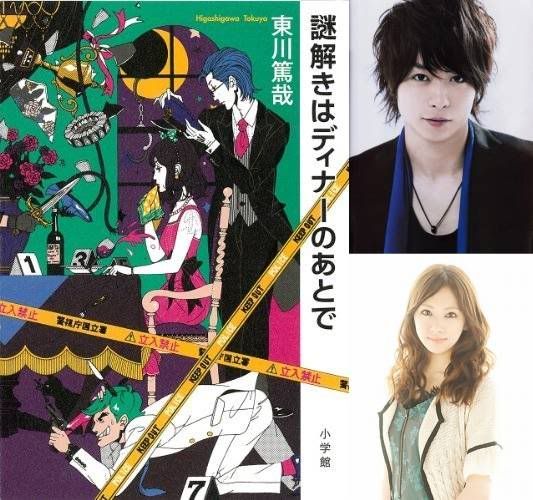 I'm a bit late on this piece of news, but I decided to post it anyways. According to Tokyohive, Kitagawa Keiko will be starring in the drama,
Nazotoki wa Dinner no Ato de.
In this drama, Keiko plays the part of Honsho Reiko, a wealthy yet rookie detective who usually solves cases with the help of her butler Kageyama, played by Sakurai Sho. The drama will be airing at 9PM on Tuesdays on Fuji TV. I'm a bit mixed about this. On one hand, I'm a big Kitagawa Keiko fan and I look forward to seeing just about anything with her in it. On the other hand, we've seen a rich detective drama before, called
Fugoh Keiji.
That drama was outright terrible, IMO, full of cheesy ways to solve cases with massive amounts of money. However, as long as we don't have a story-line similar to that, I might be ok with it. This drama is based off of a manga of the same name. The drama premiers in October.
Source:
Tokyohive