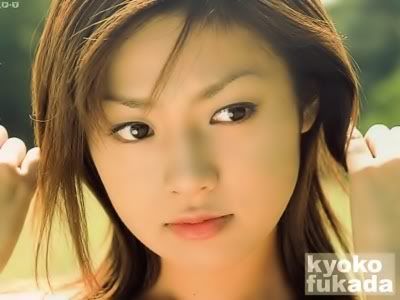 Recently,
goo ranking
did a survey on whom the audience thought would be best suited for the "young and rich lady" role. Coming in at #1 was Kyoko Fukada, followed by Keiko Kitagawa at #2. I thought this was really cool, since Kyoko and Keiko are my two favorite Japanese actresses. Kyoko played this role in
Fugoh Keiji
,
a drama I really don't care about. Keiko is playing the role in her newest drama,
Nazotoki wa Dinner no Ato de
. Also making the list was one of my other favorites, Gakky at #10, whom I actually think would be best suited for such a role. Here's the full list.
1. Fukada Kyoko
2. Kitagawa Keiko
3. Takei Emi
4. Ayase Haruka
5. Horikita Maki
6. Ishihara Satomi
7. Toda Erika
8. Sasaki Nozomi
9. Karina
10. Aragaki Yui
Source:
Tokyohive